Exclusive sales mandates thanks to AI…
And if one morning, when you wake up, while you are making yourself a coffee, you sit comfortably in front of your laptop, you discover that your e-mail box is saturated with new messages notifying you that you have more than 300 new exclusive sales mandates waiting for you to sign. You tell yourself that it is a bug or that you are still in your dream, but no, you are not dreaming, you are reading 302 new sales mandates waiting for your signature. Whereas before you had to take calls, make countless visits to get not even one hundredth of what you get today, how is this possible?
Then suddenly, there it is! It comes back to you, you remember that Simon, that little programmer you had met a few days earlier at that "digital waves" party and he kept on praising artificial intelligence and how it was going to revolutionize our world. Simon told you that he was going to try a new system to help you and that he just needed a few days to make it work. That once it was up and running, you wouldn't even have to lift a finger and exclusive sales mandates would be magically delivered to you.
I was a little skeptical, but it really works! You say to yourself
Then you sit down in front of your laptop, hot chocolate in hand, and you already start to see yourself in that huge architect's house you had spotted in a magazine, a villa located on the coast with a sea view at 15 million euros.
A little smile on your face, but you come to your senses, frown and say to yourself with amazement: "what if this technology falls into the hands of other competing agents in my sector?", "I risk creating competition for myself, I'd better keep this system to myself and not talk about it too much."
I'm going to disappoint you, this story has been fabricated, but in every fiction, there is a part of truth, and in the following lines, I'm going to unveil this new reality that is likely to make people envious…
For several decades now, the Internet has been revolutionizing all industries and real estate has not been spared. In 2006, Rich Barton founded Zillow, a small real estate website that today is capitalized at 33 billion dollars on the New York Stock Exchange.
In France, the Meilleurs Agents website is inspired by the American model by offering owners an estimate and a lot of relevant information on their properties, in exchange for their contact information. They also offer professionals many tools to help them capture new exclusive sales mandates. The idea is very interesting and probably very juicy for the site in question.
But, there is an unsolved problem to this equation, if these solutions are available to all other agents, how can they stand out from the competition?
New technologies in the real estate buying and selling sector
There are several recent technologies that have been introduced in the world of real estate sales and purchases that allow different agencies to stand out from the competition.
Virtual visits
Already in place for several years now, this technology allows a significant saving of time and money for both future buyers and agencies.
Properties can be visited online through virtual tours, allowing potential buyers to see the properties without having to physically visit them.
Artificial Intelligence
AI is used to enhance online property searches based on the preferences and needs of potential buyers, as well as to automate certain administrative tasks.
Some agencies that use artificial intelligence to improve their service:
Redfin, a U.S.-based online real estate agency, uses AI to optimize property searches for buyers and sellers using data on prices, market trends and user preferences.
Purplebricks, a UK-based online real estate agency, uses AI to optimize property listings using data on similar properties and market trends.
Zillow, a US-based online real estate agency, uses AI to create property price estimates (Zestimates) using data on similar properties and market trends.
ImmoWise, a Belgium-based startup, uses AI to value real estate properties using data on similar properties and market trends.
The Blockchain
Real estate transactions are being dematerialized using blockchain technology, which allows information to be stored and transmitted securely and transparently.
Some agencies that use blockchain for their real estate transactions:
Propy, a blockchain-based real estate transaction platform that allows property buyers and sellers to finalize transactions securely online.
RealT, a blockchain-based digital property sales platform that allows users to acquire virtual properties on the Ethereum blockchain.
Blockchain Real Estate, a company that uses blockchain to create transparent and secure property records.
Atlant, a blockchain-based real estate rental platform that allows landlords and tenants to manage rental transactions using digital tokens. However, it is important to note that the use of blockchain in the real estate industry is still very new and constantly evolving.
Augmented Reality
Buyers from around the world can now use augmented reality to visualize potential properties in their existing environment, to better understand how they fit into their daily lives.
This technology offers significant time and cost savings for both agencies and buyers.
Some agencies that use augmented reality to improve their service:
Engel & Völkers, a high-end real estate agency based in Germany, uses augmented reality to allow buyers to view properties in 3D from their smartphone or tablet.
Matterport, a U.S.-based technology company, offers a 3D property scanning service for real estate agencies, allowing buyers to view properties in 3D using augmented reality.
Zillow, a U.S.-based online real estate agency, uses augmented reality to allow users to view properties in 3D using their smartphone or tablet.
RE/MAX, a U.S.-based real estate agency chain, uses augmented reality to allow users to view properties in 3D using their smartphone or tablet.
Chatbots
Chatbots allow buyers to ask questions and receive answers in real time, 24/7. This allows real estate agents to respond to customer inquiries in an efficient and timely manner.
The power of video…
Well, someone you probably know in France has found an original way to create a huge network of customers, I'm talking about a network so huge that it covers the national scale, we are talking about several million people.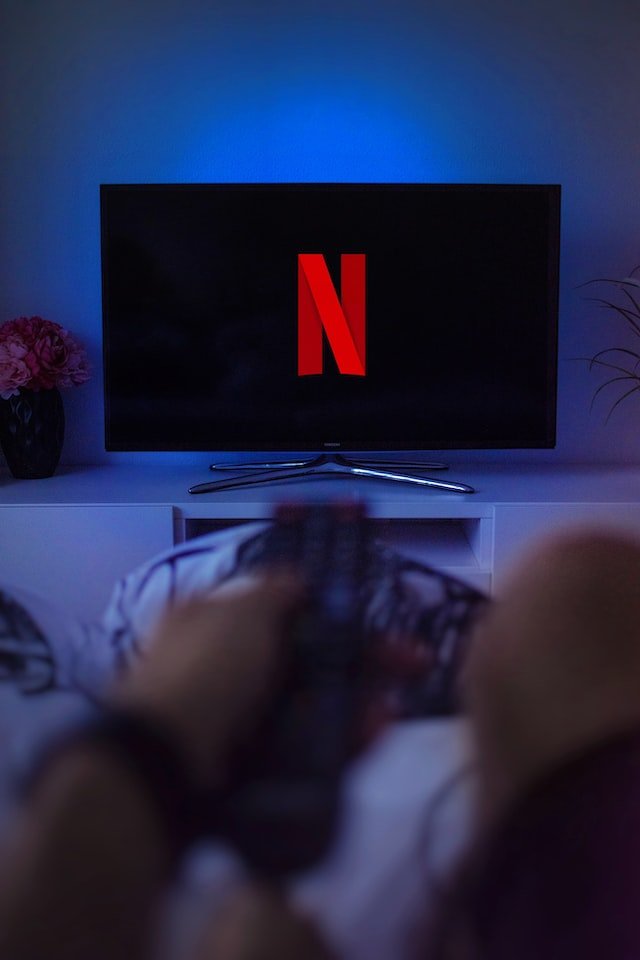 This person is none other than Stephane Plaza, and yes! by producing his own show and revealing a humorous and warm personality, he conquered most of the French homes and became the number 1 agent of France, at least in the head of French homes.
"Ok, but I don't have the possibility to have a show on a big TV channel" you will tell me.
Yes, I can hear that, but in this article I'm going to tell you what is happening in Canada and the United States at the moment, in markets that are much more competitive than what we have here and that work extremely well.
Across the Atlantic
In Canada, the company Coconut Real Estate, has specialized in the creation of videos for real estate agents, but these videos are not simple videos as we can usually see. The originality lies in the concept of humorous and benevolent videos that give agents the image of "the must-see person for their real estate". Once again, we find here, exactly like Stéphane Plaza, a sympathetic personality that appeals to viewers.
The company publishes the agents' videos and then broadcasts them as advertisements in the areas where the agents operate.
The results have been so overwhelming that Coconut Real Estate is now flooded with requests.
But the concept of real estate agent shows is not new.
The Openheim Group
In fact, in the United States, the Openheim Group has made it its hobbyhorse by producing annual television shows featuring their real estate agents.
Combining transparency, curiosity and drama is a winning recipe for companies that are orienting their communication model in this direction today.
But what about social networks?
Digital marketing
Well, the Oppenheim Group, well known in California with the TV show "Million Dollar Listing Los Angeles", is cleverly using social media to promote its listings and engage with many potential customers.
The company has used a variety of social media platforms, including Instagram, Twitter and Facebook, to showcase its luxurious listings and give its followers a behind-the-scenes look at the company. The company's social media strategy focused on high-quality photos and videos of its properties, as well as personal anecdotes and insights from company founder Jason Oppenheim.
This approach has allowed the company to establish a strong online presence and attract a large number of potential customers. The Oppenheim Group's social media efforts have been so successful that the company has been able to generate exclusive sales mandates and close deals solely through their online presence. The company's success on social media has also helped to increase their brand awareness and position them as a leader in the competitive Los Angeles real estate market.
In Europe,
Swedish real estate agency Hemnet has had great success using digital marketing strategies to reach their customers. They used social networks to create an online community and also developed an online platform to make it easier for their clients to find homes. They also used targeted advertising campaigns to reach people who were looking for homes in specific areas. Their effective use of digital marketing led to increased visibility for the company and increased home sales. Ultimately, Hemnet became one of the leading players in the Swedish real estate market through their digital marketing efforts.
To sum up, companies or agents such as the Oppenheim Group that have skilfully adopted addictive videos and digital marketing in their communication plan are the fastest growing companies in recent years.
Nevertheless, from an owner's point of view, can we really trust these companies that use psychological mechanisms to seduce the population and finally take advantage of their knowledge in communication to crush the competition?
On the owners' side…
The owners in all this can find themselves victims of what could be considered as "false advertising".
I therefore conducted my own investigation and interviewed independent agents, as well as agencies that mainly use online communication for their prospection, in order to better understand what precautions an owner should take.
The majority of owners want to sell their property for the highest possible price while paying the least amount of commission. A new type of agency has emerged in recent years. The "new generation agencies" which now offer fixed fees to owners. I was able to interview Guillaume, marketing manager of one of these agencies, the Homki agency, which offers 3900€ of fixed fees no matter the size of your property.
Whether you have a property at 50 000€ or an architect's villa at 3 000 000€, the fees will be the same.
This proposal is indeed very attractive for an owner… While talking with Guillaume, he assured me that their company is doing well thanks to this new technological approach and that it is growing efficiently by focusing mainly on the digital marketing part like their alter ego did on the American and Swedish markets.
Homki is a new generation real estate agency that was created in Marseille and that specializes in real estate transactions. It is present in more than 300 cities to date and aims to cover the entire territory by the end of 2023.
Homki does not make any telephone prospecting, their acquisition is 100% digital, in particular by using Facebook, Google and the SEO part.
With a cheaper offer and the proposal of a premium service, Homki even takes care of providing you with a dedicated agent, a photographer, and the accompaniment to your notary.
At the request of the customer, the virtual visit is even possible for your property at no extra cost.
It is still proposed a hybrid service, with the possibility of being reachable by phone at any time and 7 days a week for the owner.
Guillaume also told me that in 2023, Homki, will push the level of its videos even higher to attract more and more new customers and educate the market, while continuing with a global strategy of written and photo content.
Nevertheless, the biggest difficulty remains to educate the market that does not easily adopt this new type of agency.
In Spain
The Safti group, after having established itself on the French market, is now setting up in Spain…I had the opportunity to talk with two independent agents at Safti Spain, Valérie and Floriane.
However, not all 2.0 agencies are the same…
Floriane explained to me that some of the new agencies in Spain do not necessarily correspond to the customers. In fact, she was able to recover some customers who had gone through new 2.0 agencies in Spain, for whom the customer experience had been disappointing. Indeed, in order to offer a lower rate, some agencies had to standardize many services in order to be able to do volume, at the risk of disturbing a certain level of flexibility compared to that of an independent real estate agent who could be totally dedicated.
Nevertheless, this is a good option for those who have a little more time to devote to their property.
Valerie, a Safti agent in Barcelona for one and a half years, told me that the group also offers its agents the distribution of digital advertisements via an additional service.
Floriane, being a user of this service, told me that it worked rather well, the disadvantage was that the leads (prospects) were not always very receptive when called back.
Indeed, this is quite typical of digital marketing, typically, a lead should be called back ideally within 5 minutes after registration, a notification system should be set up for the agent, as well as a follow-up and reminders over a period of time that can go up to several weeks.
In order for the owner not to be harmed, it is important to be clear in the ad, i.e. to let them know that their number will be used by an agent who will call them back to discuss their situation. It will be necessary to be honest with the owner so that he does not have the impression of having been tricked.
Conclusion
Each agency will correspond to a particular type of owner, if you don't have much time and are a very busy person or don't feel like taking care of all the steps for the sale of your property, rather entrust your property to an independent agent who will offer a more flexible and personalized service, but will be on a higher variable commission rate.
However, if you have a little time and want to save money, go through a new agency which in some cases may be less flexible, but will charge a lower commission.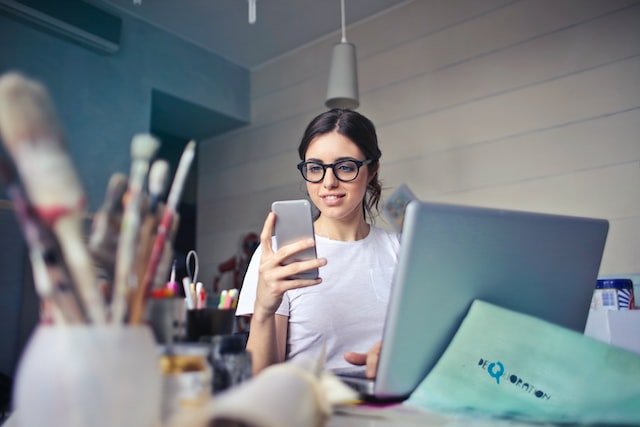 What about automated exclusive sales mandates?
At the moment, this technology is not yet commercialized, however the closest thing to it is the production of attractive videos, intelligently targeting the agency's typical clients via social network advertising linked to A.I. that will bring the most relevant information to the owners (e.g. statistics for their properties) while offering a service able to find them buyers at the most satisfactory price.
Nevertheless, an agency must be clear in the use of the data, but also in the services it is able to provide, and do a real job of addressing the client's need, whether it is full assistance or minimal assistance. If the communication is clear, the owner will know what to expect and feel understood, which is the most important point.
Thank you to Homki and Safti for participating in my survey.
If you have any questions, please feel free to comment or contact me on linkedin.